Working With Topclass
Once a qualified you will have the opportunity to become a member of our team.
Once qualified you will be invited to join our team of highly motivated Instructors, you will benefit from extensive personal development on an individual basis and we will be on hand at all times to offer career guidance and business advice along with a high level of team support and care.
Most driving schools will take your franchise fee each month without offering you any type of personal, training or business development.
The benefits of working with Topclass Driving School
You will benefit from one of the best, cost-effective franchise packages in the industry
Local family-run, business
Full support and Training in your first year after qualifying
Full diary
You choose your working hours
You choose your tuition vehicle
Online diary to accept your bookings
Marketing (up-to-date and top-performing)
Online payment system from the most professional website
80% of lessons are sold in blocks of ten hours
Full, online diary support from a fully staffed office
Regular instructor group meetings to keep you up-to-date
Standards Check preparation training (DVSA check)
Franchise-free weeks
Customer terms and conditions to avoid cancellations and loss of earnings
Our promise to you
Tim is the Owner and Manager of Topclass driving School. He is passionate about the driver training industry and believes in providing a very high level of customer service to our clients and our instructors alike.
If you choose to join the Topclass team Tim will work with you to help you settle in, meet our growing team of Instructors and develop into a first-rate Approved Driving Instructor.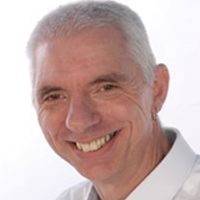 "Joining our team of instructors is probably the best move any newly-qualified driving instructor can make. Reap the benefits of becoming one of the team by joining Topclass. "

Tim Hunt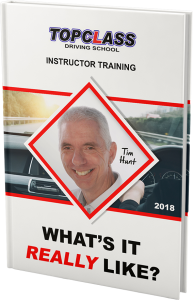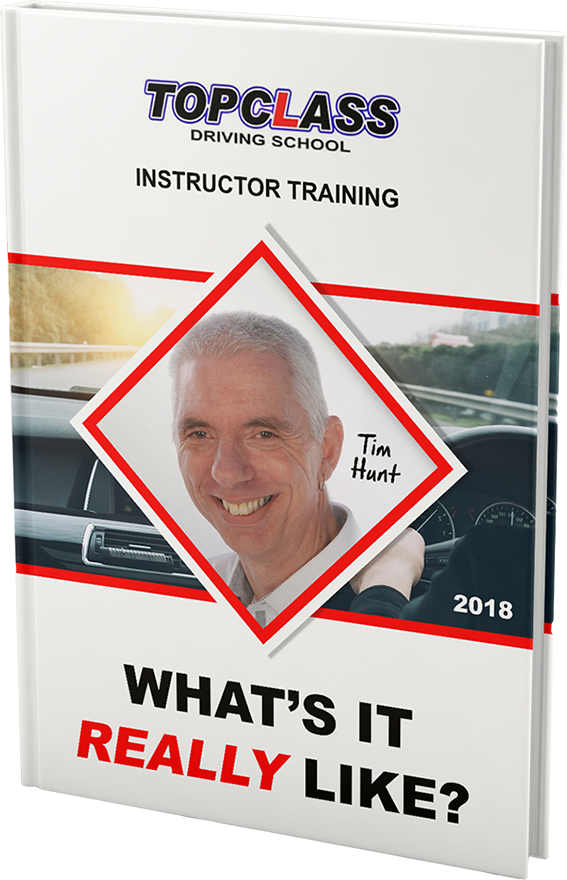 Free Book Request
Simply enter your details into the form below and we will post you a copy of the "What's It Really like Working as a Driving Instructor" book .