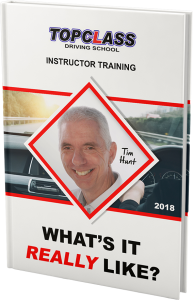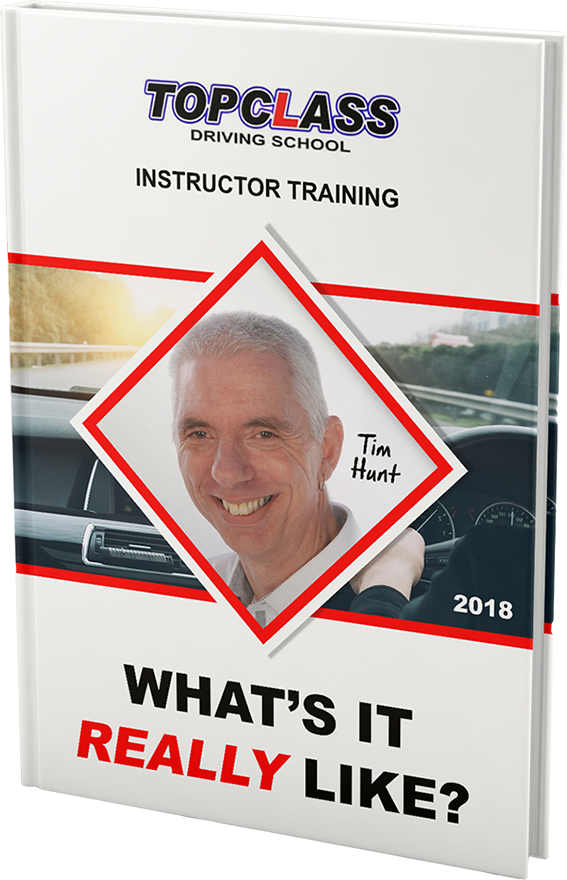 Free Book Request
Simply enter your details into the form below and we will post you a copy of the "What's It Really like Working as a Driving Instructor" book .
Due to pupil demand, we are currently looking for new instructors in all areas - No experience needed.
Fully Funded Driving Instructor Courses Available.
Become A Driving Instructor
Many people dream of changing their career and improving their lifestyle until it's too late and then find the opportunity has passed them by.
Becoming a driving Instructor could be the solution for you, the chance to be in control of your future, work locally and be your own boss, and the freedom of choice to choose the days and hours you want to work.
Your new career could start here!
As a local business, we will not only offer you the training to become a qualified driving instructor but will also guarantee you the opportunity of a position with our very successful driving school, should you wish to accept it. Alternatively, you will be free to set up your own business and be completely independent, the choice is all yours.
Tim Hunt is the manager / owner of Topclass driving school and oversees our driving instructor training. He would be your trainer/mentor while training with us. Tim is a grade A approved driving instructor and has been in the industry for over 25 years.
We are one of only a few companies accredited to use the Tri-Coaching Partnership Instructor Training course. Tri-Coaching is one of the leading training establishments in the industry.
We are also accredited to deliver the Phil Hirst Train the Trainer course, Phil was one of the founder members of Official Register of Driving Instructor Training (ORDIT) when it was set up in 1998.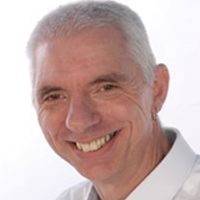 The benefits of training with Topclass
All your training is on a one-to-one basis and is carried out on-the-road in our vehicle – the best place to learn the skills of a driving instructor.
You will receive the complete package! We will take you from a newly qualified instructor to working confidently and profitably as a qualified professional.
We can provide a fully subsidised training course or staged payments to spread the cost of your training.
We include nationally-recognised training courses and teaching resources with individual advice and reports on your progress.
You have the safe knowledge that your course fees are spent on your training and not on expensive offices or advertising.
If you choose not to work with Topclass, we can help you obtain a placement with a local or national school or with setting up your own business.
Continuous professional development is available once you've qualified to guide you through the early part of your new career.
The benefits of becoming a Driving Instructor
Most people that come into the driver trainer industry are looking for a lifestyle or career change. They may have become disheartened with their current job and would like to take more control of their lives and choose the days and hours they work.
It could be that they are looking for a job that is more rewarding and will give a high level of personal and professional satisfaction.
It could be that they are at a time of life where they are looking for a fresh start, a different career, a new challenge and to spend more time with their family.
The huge attraction is that with some personal motivation and quality training, almost anyone can do this job.
You can choose the days and hours that suit your needs.
You can choose your start and finish times.
You will be your own boss and you will be working for yourself.
You can take holidays whenever you choose and not have to ask permission.
A brand-new car of your choice (every year if you like).
Use of car for work and pleasure.
Your car and all its running costs will be paid for by your customers.
Significant tax advantages as a self-employed person.
With Topclass, although you're self-employed, you can work as part of our team and receive regular professional development.
A rewarding career with enormous job satisfaction, passing on an essential life skill to your pupils.
Driving Instructor Training Reviews
One of the best things about being a driving instructor is that you take a pupil that has never driven before and show them the skills they need to drive safely for life, watching them grow in confidence is so rewarding. I still get a real buzz out of seeing my past pupils driving by, and also love hearing from them as to how they're getting on with driving, and life in general. Being a driving instructor is a job that requires, not only a professional approach, but flexibility and patience, but along with that the perks are that you are the one who decides how many pupils you have, and how many hours you work per day/week. Being with Topclass you still have full control over your diary, with no pressure to do more than you want, Tim never pressures you in any way, but on the other hand, if you need more pupils you need only ask and he will send more your way until you tell him you're diary is full. All in all I have found working with Tim and Topclass to be a positive experience from day one of my joining. You would be very hard pushed to find a better driving school to be franchised to than Topclass, you only have to ask around about Topclass' reputation. So come on ADI's and PDI's, what are you waiting for?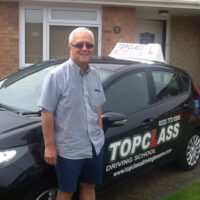 Why do people become driving instructors? It can be for varied reasons, change of profession, self-employment and increase/reduction in working hours. Whatever the reason I can say that, on a personal note, I enjoy this role very much and as I am my own "boss" I can work the hours to suit my lifestyle. It is very fulfilling to teach a total beginner up to the stage when they pass their practical driving test. The knowledge that you have taught that pupil to the best of your ability and to have the pupil pass their test is very fulfilling. Anyone can become a driving instructor after passing the relevant instructor tests. However, since the instructor will be dealing with all types of pupils the instructor must have a manner that allows for all different types of pupil – from the extremely nervous to the overconfident who may need to be calmed down. The pupil must be put at ease and importantly should enjoy learning to drive. If working on a franchise basis, it is important to find a driving school that has a good reputation, is competitive within the industry and one with who you can build a good rapport. I am a franchisee with TopClass driving school and can honestly say that this company is second to none:- professional, well respected and extremely fair to all their instructors. I have never struggled to have enough pupils provided as with some other driving schools and the franchise fee is extremely competitive. I would have no hesitation in recommending this occupation especially with such a respected driving school as TopClass.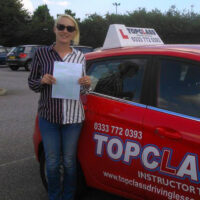 Becoming a driving instructor gives me the freedom to choose when I work which enables me to keep a good work /life balance. I am my own boss and in control of my own diary. I am proud that I am teaching people to drive safely, it is a very important life skill which so many of us come to rely on. Starting new drivers off with the knowledge of how to drive correctly and safely is the key to creating better drivers and making the roads a safer place to be. ADI training with Topclass is Brilliant and has improved my confidence as well as giving me the skills to teach people to drive. Training is fun as well as informative and very thorough. the course includes all the training materials you need to help back up the practical training and you receive good support throughout. One quality about instructor training with Topclass is that all in car training is on a 1 to 1 basis, so you receive your full quota of training without having to share the car with other trainees. I would definitely recommend Topclass for your driving instructor training if you are considering a career change which enables you to become your own boss.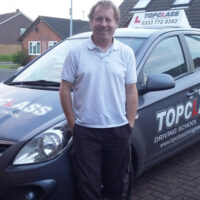 I used to have my own driving school and Generating pupils and the other things outside the actual teaching can take the pleasure out of the job. Now i franchise with Top Class and i can concentrate on providing the best teaching and lesson environment for my pupils. And with no outside pressures to deal with you can concentrate on the teaching and for a small weekly fee Top Class will provide as many pupils as i want. The big thing about being a driving instructor is the freedom and flexibility to do as many or few hours as you want. One of the biggest thing for me is the satisfaction i feel when a pupil passes there test and this never gets old. Then with a simple phone call to Top Class a new pupil to replace the one you have just seen pass. If you want more pupils Top Class will provide them .meaning you can do as many or as few hours as you wish. Then there is the money if you work the hours you can earn very good money,or if you want part time money then just work part time hours. The freedom to choose is yours with Top Class.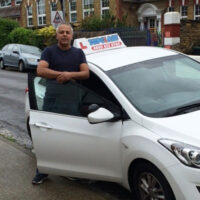 I have worked as a driving instructor for nearly 17 years, I have seen a lot of changes in that time, but one thing that's always the same is the great feeling I still get of seeing my pupils pass, thinking I did that with a tear in my eye as I also know that this is goodbye as I wish them safe driving for life... But you meet new puipils/people, no two lessons are the same, the variety of work every day is sometimes challenging but rewarding ..as a career with great earning potential and flexibility it's better than a 9 to 5 job Working over the years at various driving schools I have found Topclass school of motoring to be the most easy to work with, no stress easy go environment, need help with pupils or standards test coming up need some advice or just a chat perhaps just a bit of reassurance, or working flexibility needed that's what I like about Topclass it's more like a good mates environment than a business environment.
I have been with Topclass driving school for a few years now and I am extremely happy, I am always able to get hold of tim and any questions you have he is more then happy to help. I was with a different local driving School before Topclass and had nothing but problems with them. Topclass is an Amazing company and a great team to be working for 🙂
Driving Instructor
Qualifying Tests
The qualifying system to become an approved driving instructor (ADI) is simple. Demonstrate you know the theory of driving, Show you can drive to a very good standard, and prove that you can teach it to someone else.
Driving Instructor
Training Course
Topclass provide an instructor training course that goes above and beyond the requirements of the qualifying tests to match the needs of our customers to produce successful and confident AD!s.
Working With
Topclass
Joining our team of instructors is probably the best move any newly-qualified driving instructor can make. Reap the benefits of becoming one of the Team by joining Topclass