Customer Reviews
We are incredibly proud of our reputation and our customer reviews from all our pupils.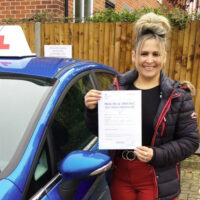 Doris Trujillo
Maidstone
12 months ago
I don't have enough words to thank my instructor Lynne for the AMAZING work she has done, always polite, friendly and very professional with the best intentions at heart, truly thank you so much for such a great INSTRUCTOR, for me have been absolute pleasure and fun too. I highly recommend her.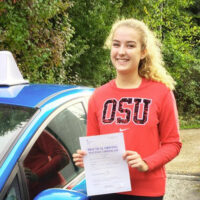 Lizzy Morgan
Maidstone
12 months ago
Thank you so much to Lynne for all of her help in my driving lessons, I really couldn't have done it without her. I've gained so much more confidence and feel a lot safer on the roads. I am ready to go out and drive to school without having to rely on public transport or mum anymore!
Thank you so much Lynne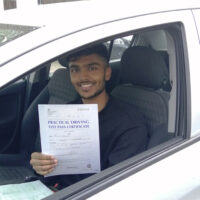 Riwan Frederick
Maidstone
12 months ago
Andy was a pleasure to learn from and always offered constructive criticism where needed. Overall the lessons were well constructed and always useful. Would definitely recommend it.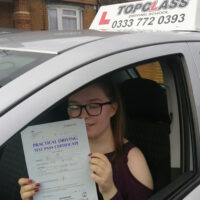 Chloe Willis
Maidstone
12 months ago
I started with another company but that wasn't working out so I swapped to Andy from Topclass and I am so glad I did. He was very calm and patient with me and made the driving lessons fun and with a light atmosphere, which took away the worry and the stress of the driving lesson. He is a fantastic instructor and I would definitely recommend to anyone looking for an instructor.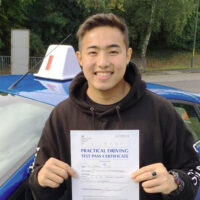 Karan Limbu
Maidstone
12 months ago
Want to say a huge thank you to my driving instructor Lynne for the best driving learning experience. During my time with Lynne, she was very calm, patience and good motivating teacher. She started with good explanations of the road rules and helped get better day by day. She always made sure I understood everything that was prepared for the lesson before moving on to the next. Whenever I was frustrated doing some difficult manoeuvre she was very calm and encouraging which made me feel more confident. This led me to pass my driving test on the first try. I would definitely recommend to anyone who is looking for an excellent instructor.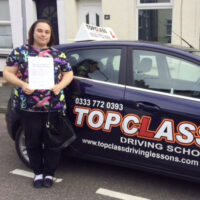 Jenna
Gillingham
12 months ago
Top class have been fantastic throughout my driving journey, My instructor Tim has been exceptional. Each lesson was progress forward and I never felt pressured or discouraged to build my confidence. The aura was relaxed and simple, easing my anxieties as an Autistic person. Five star. Thanks Tim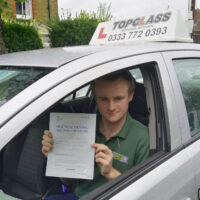 Bradley Whitaker
Maidstone
12 months ago
I would like to thank my driving instructor Andy from Topclass driving school for always being patient and such a good laugh during my driving lessons. It makes it so much easier to learn if you can relax whilst doing it. Good job Andy, thank you.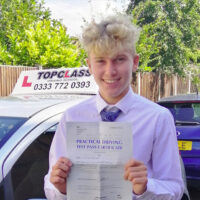 James Robinson
Maidstone
12 months ago
I want to say a massive thanks to my driving instructor Andy from TopClass driving school I can now actually drive on my own. I would highly recommend Andy to friends who want to learn to drive.My cars ready to go and just in time for uni.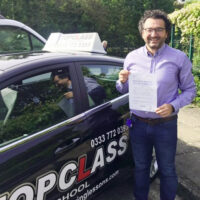 Ernur Kazanci
Gillingham
12 months ago
I would like to say a massive thank you to my driving instructor Heather from Topclass driving school. I found Topclass on line and chose them for their quick response and competitive prices and I wasn't disappointed. Topclass met all my expectations, my instructor Heather was great! Heather was always in a positive mood and her teaching techniques where really good. I would highly recommend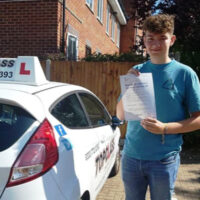 Kelan Flight
Maidstone
12 months ago
Thank you so much Sarah, You're an amazing instructor 🙂