Customer Reviews
We are incredibly proud of our reputation and our customer reviews from all our pupils.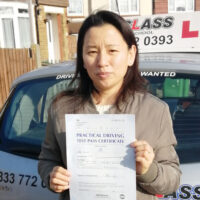 Puspa Lai
Maidstone
2 months ago
Thank you so much Andy for taking the time to teach me and get me through the driving test. I was very pleased to pass and extremely happy with your teaching. I would highly recommend you and Topclass driving school to anyone wanting to learn to drive.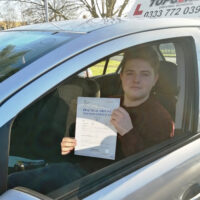 Josh Reynolds
Maidstone
2 months ago
I would like to thank my driving instructor Andy from Topclass driving school for being so reliable and very flexible with my driving lessons and of course such a great teacher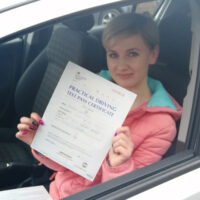 Zaneta Orlowska
Maidstone
2 months ago
When I started my driving lessons I felt quite nervous at first but you really helped me build up my confidence so by the time I took my driving test I felt really confident. You where always very clear, helpful and encouraging and I really enjoyed all my lessons with you. Thank you so much Andy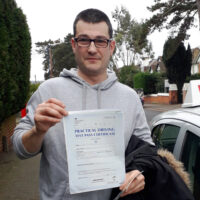 Jon Mills
Maidstone
2 months ago
I would like to say a big thanks to my driving instructors Andy and Lynne from Top Class driving school in helping me to pass my driving test today. This is going to make my commute to work and back again so much easier! so once again thanks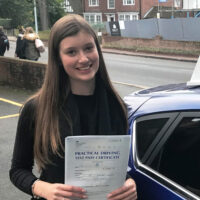 Livvie Alice Elvidge
Canterbury
2 months ago
Very productive lessons from Dan at Topclass and I feel now that I am a confident driver thank you for your effort and time.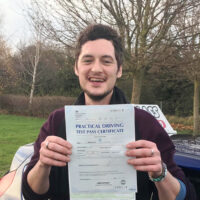 Jamie Elbers
Herne Bay
2 months ago
I had a few lessons with Dan a few years ago and thought he was such a good instructor then when I went to pick my lessons up again in 2018 I wanted to find him again 8 years later which I managed to do. He's the most patient instructor I've ever had who's really helpful and calm, making you feel really relaxed and at ease. Roundabouts were one of my obstacles to overcome as I would get nervous at and on them. He always asked what areas I think I needed improving on, let me know what he thinks too and was more than willing to keep going over certain areas of my driving to build up that confidence I really needed. He helped so much with every aspect of my driving from motorways, T- junctions, Roundabouts, slip roads, reversing as well as everything else needed to become a proficient driver. I gained so much more awareness from Dan talking me through things, making me realise I don't need to panic. He's really helpful at all times. I couldn't recommend Dan enough. I drove from Kent to Bristol by myself two weeks after I passed with Dan with absolutely no problems so I know for sure how much he helped me become a confident driver. Thanks again Dan. You're a legend.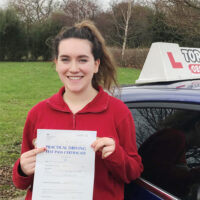 Elizabeth Dye
Faversham
2 months ago
A Very friendly driving instructor with a very high quality of lessons reasonably priced and would definitely recommend Dan and Topclass to anyone wanting to start driving lessons.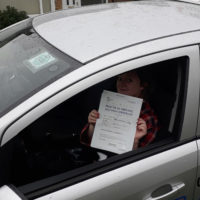 Sophie Kemp
Maidstone
3 months ago
Many thanks to my driving instructor Andy for helping me to pass my driving test. His patient and reassuring method of teaching helped me become a good driver and pass my test. I would definitely recommend Andy and Topclass to anyone thinking about learning to drive.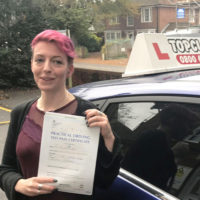 Ruth Earl
Canterbury
3 months ago
Dan is a brilliant, knowledgeable and eternally patient driving instructor - you can't go wrong with him. I'd never had any lessons previously and was incredibly anxious about learning to drive. Dan worked with me lesson by lesson to build not just my skills, but also my confidence behind the wheel. He remained calm and unflappable at all times, and worked with me to overcome my own trepidations. I couldn't recommend Dan's lessons highly enough; I'm so glad that I was able to find an instructor like him, and it's down to him that I was able to pass my test - on my first attempt! After my test, I opted to complete the Pass Plus programme, which was also extremely valuable in preparing me for driving on different roads and in different conditions.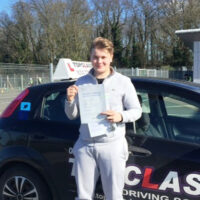 Joseph Fellows
Strood
8 months ago
Thank you so much Katie for my lessons would definitely recommend you and Topclass driving school to anyone wanting driving lessons. I will see you around sometime thanks again x