Customer Reviews
We are incredibly proud of our reputation and our customer reviews from all our pupils.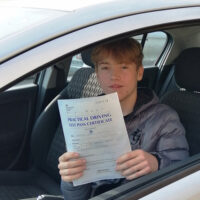 Thomas Stevens
Maidstone
2 months ago
I would like to say many thanks to Andy from Topclass driving school for teaching me to drive and getting me through my test. It was much easier than I thought it would be to learn to drive absolutely Top Class!
Thanks again Andy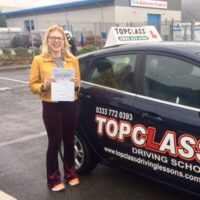 Pippa
Gillingham
2 months ago
My driving lessons with Tim from Topclass driving school where amazing, Tim was such a good instructor always positive, a good laugh, and always had a joke to make me laugh when I went wrong. I really don't think I could have chosen a better driving school to take my lessons with. My Uni schedule didn't always allow for me to have my driving lessons at the same time every week but Tim was always flexible with not only timing and days of lessons but also pickup points too. Pricing was also very good especially the 10 hour deal, being a student that helped me out a lot. I would highly recommend anyone looking to learn to drive to give Topclass a call and if you want automatic ask for Tim 
Thanks Tim you're a legend I really couldn't have done any of it without you I'm' going to miss our lessons! Pippa Xx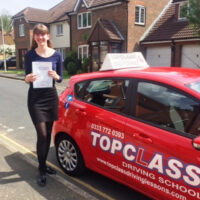 Carolyn (Emma's Mum)
Rochester
2 months ago
Hello Lisa, I'm Emma's mum and just wanted to say a huge thank you for teaching Emma these last few months. We are so happy for her that she has passed. But it's not just passing the test, it's the confidence that she's gained and that you've given her and she has really enjoyed her lessons and being taught by you. Hopefully in a couple of year's time you'll be able to teach our other daughter! Thank you and best wishes.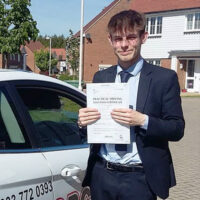 Thomas Place
Maidstone
2 months ago
Thank you very much Sarah! I looked forward to every lesson and cannot thank you enough for taking me on, such short notice before the test. You ensured everything from indication to emergency stops were perfect and have made it very enjoyable along the way! 🙂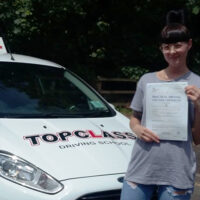 Katie Lavender
Maidstone
2 months ago
Thank you Sarah I couldn't have done it without you, kept me calm and confident the whole time! Not once did I feel like giving up! Thank you for believing in me! On cloud 9!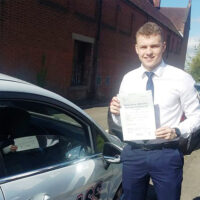 Charley Sinclair
Maidstone
2 months ago
Thanks for everything Sarah really great instructor I couldn't have done it without you. You made me feel comfortable and confident in everything I did from day one. Thanks a lot and I will be recommending you and Topclass to others.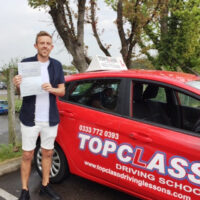 After going through around 4 or 5 driving instructors in the past few years and failing 2 driving tests I finally meet Lisa and was determined to pass my test.
It was an absolute pleasure spending an hour Tuesday and Thursday night in her company, learning and having fun at the same time. She will be sorely missed. (So much in fact I'm going to have to suggest meeting in some other way, possibly the pub!)
Her advice and teaching techniques to deal with certain manoeuvres are second to none!
I really can't recommend anyone other than her, she is a very thoughtful, nice and most importantly a terrific teacher!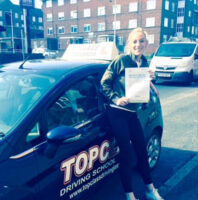 If you wanna learn to drive with no stress and have a good laugh along the way then Tim from Topclass is the man! Completely relaxed and easy to get on with ya cant go wrong, will defo recommend to everyone couldn't have done it with anyone else.
Cheers geeza!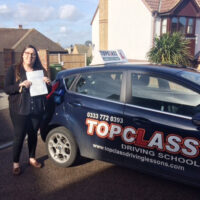 Anna Box
Sheerness
2 months ago
Tim was a great driving instructor throughout our time learning to drive. He was always flexible with lesson times and always made me feel comfortable whilst learning.
A great guy with a wicked sense of humour this made learning to drive relaxed and easy.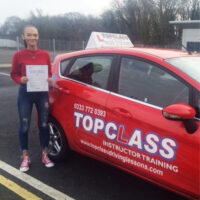 Tanisha Pullen
Gillingham
2 months ago
I chose Topclass driving school for my driving lessons as Tim came highly recommended as he was teaching my auntie. Learning to drive with Tim was always fun and he always made me feel calm and relaxed, his teaching methods where really easy to understand too.
If you're looking for a driving instructor I would highly recommend Topclass as a go to school.