Customer Reviews
We are incredibly proud of our reputation and our customer reviews from all our pupils.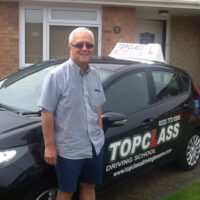 Why do people become driving instructors? It can be for varied reasons, change of profession, self-employment and increase/reduction in working hours. Whatever the reason I can say that, on a personal note, I enjoy this role very much and as I am my own "boss" I can work the hours to suit my lifestyle. It is very fulfilling to teach a total beginner up to the stage when they pass their practical driving test. The knowledge that you have taught that pupil to the best of your ability and to have the pupil pass their test is very fulfilling. Anyone can become a driving instructor after passing the relevant instructor tests. However, since the instructor will be dealing with all types of pupils the instructor must have a manner that allows for all different types of pupil – from the extremely nervous to the overconfident who may need to be calmed down. The pupil must be put at ease and importantly should enjoy learning to drive. If working on a franchise basis, it is important to find a driving school that has a good reputation, is competitive within the industry and one with who you can build a good rapport. I am a franchisee with TopClass driving school and can honestly say that this company is second to none:- professional, well respected and extremely fair to all their instructors. I have never struggled to have enough pupils provided as with some other driving schools and the franchise fee is extremely competitive. I would have no hesitation in recommending this occupation especially with such a respected driving school as TopClass.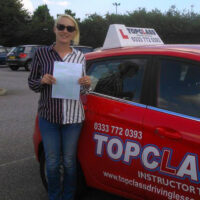 Becoming a driving instructor gives me the freedom to choose when I work which enables me to keep a good work /life balance. I am my own boss and in control of my own diary. I am proud that I am teaching people to drive safely, it is a very important life skill which so many of us come to rely on. Starting new drivers off with the knowledge of how to drive correctly and safely is the key to creating better drivers and making the roads a safer place to be. ADI training with Topclass is Brilliant and has improved my confidence as well as giving me the skills to teach people to drive. Training is fun as well as informative and very thorough. the course includes all the training materials you need to help back up the practical training and you receive good support throughout. One quality about instructor training with Topclass is that all in car training is on a 1 to 1 basis, so you receive your full quota of training without having to share the car with other trainees. I would definitely recommend Topclass for your driving instructor training if you are considering a career change which enables you to become your own boss.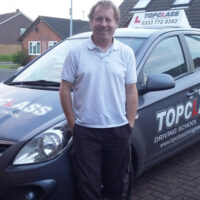 I used to have my own driving school and Generating pupils and the other things outside the actual teaching can take the pleasure out of the job. Now i franchise with Top Class and i can concentrate on providing the best teaching and lesson environment for my pupils. And with no outside pressures to deal with you can concentrate on the teaching and for a small weekly fee Top Class will provide as many pupils as i want. The big thing about being a driving instructor is the freedom and flexibility to do as many or few hours as you want. One of the biggest thing for me is the satisfaction i feel when a pupil passes there test and this never gets old. Then with a simple phone call to Top Class a new pupil to replace the one you have just seen pass. If you want more pupils Top Class will provide them .meaning you can do as many or as few hours as you wish. Then there is the money if you work the hours you can earn very good money,or if you want part time money then just work part time hours. The freedom to choose is yours with Top Class.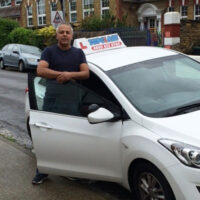 I have worked as a driving instructor for nearly 17 years, I have seen a lot of changes in that time, but one thing that's always the same is the great feeling I still get of seeing my pupils pass, thinking I did that with a tear in my eye as I also know that this is goodbye as I wish them safe driving for life... But you meet new puipils/people, no two lessons are the same, the variety of work every day is sometimes challenging but rewarding ..as a career with great earning potential and flexibility it's better than a 9 to 5 job Working over the years at various driving schools I have found Topclass school of motoring to be the most easy to work with, no stress easy go environment, need help with pupils or standards test coming up need some advice or just a chat perhaps just a bit of reassurance, or working flexibility needed that's what I like about Topclass it's more like a good mates environment than a business environment.
I have been with Topclass driving school for a few years now and I am extremely happy, I am always able to get hold of tim and any questions you have he is more then happy to help. I was with a different local driving School before Topclass and had nothing but problems with them. Topclass is an Amazing company and a great team to be working for 🙂